You can see the event programme, get to know the speakers, follow the agenda of the talks, see videos and post on Facebook and Twitter using your smartphone.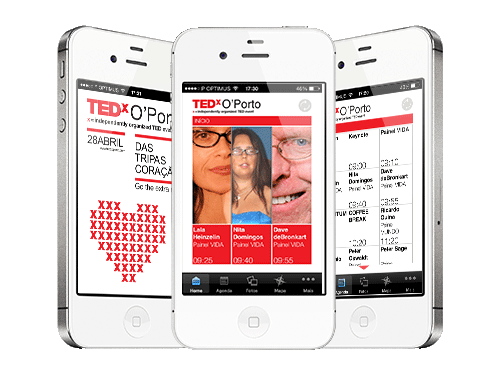 What else? The application provides access to each visitor's ticket, making it possible for them to enter the event site more quickly and easily by scanning a QR code. And, so that no one is left out, this solution also provides information on how to enter the site.
Find out all there is to know about the event, speakers and talks;
Follow all the news and any changes to the programme in real time;
See photos taken at the conferences;
Share images and comments on Facebook and Twitter;
Make it easy to enter the site by validating tickets using a QR code;
Get information about how to get to the site.